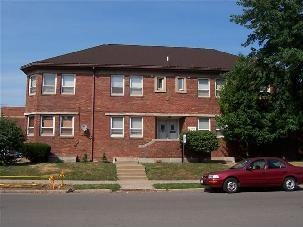 BACKGROUD AND HISTORY

ARCH was founded in 1969 as a recovery home for alcoholics with a housing capability of eight residents at 2069 State Street, Granite City, Illinois. ARCH has evolved and expanded to its current status as a State licensed III.1 extended care residential treatment facility with a capacity of 21 residents. ARCH moved across the street in 1987 to the current address of 1313 21st Street, Granite City, Illinois. ARCH receives funding from the State of Illinois Department of Human Services (DHS), Division of Alcoholism and Substance Abuse (DASA), the Madison and St. Clair Counties Mental Health (708) Boards and United Way.

Our philosophy of a peer-based support network via staff direction has proven to be effective and rewarding for over 45 years. There is a strong emphasis on accountability and responsibility while at ARCH, providing necessary skills for a successful re-integration back into society. We help not only with the initial stage of recovery, but are involved with the person in gaining the skills necessary to be successful in the world. ARCH utilizes the biopsychosocial model of Relapse Prevention developed by Terence Gorski and the CENAPS Model. Employees of ARCH are certified as Alcohol and Drug Abuse Counselors CADC) through the Illinois Alcohol and Other Drug Abuse Professional Certification Association, Inc. (IAODAPCA).

We are very grateful to have evolved into a successful men's program in the Metro East area and to be able to claim the success rates we have tracked. To date we find a 30% completion rate for those people completing the entire six month program.